Reliance Jio's Rs 199 plan and Rs 1000 cashback for Xiaomi Redmi 5A
Reliance Jio's Rs 199 plan and Rs 1000 cashback for Xiaomi Redmi 5A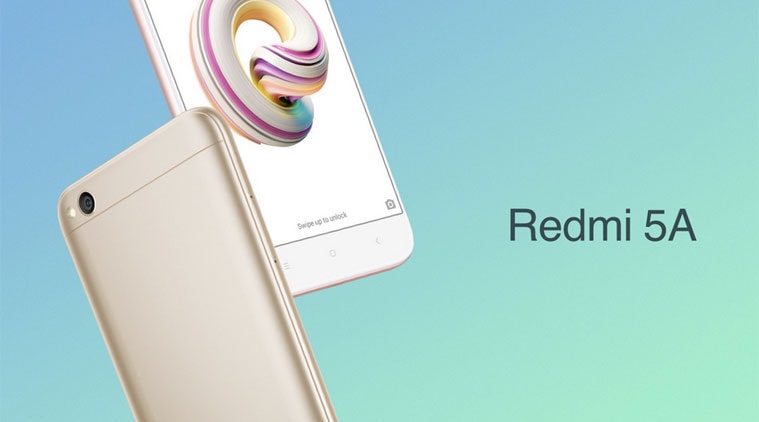 Xiaomi's Redmi 5A 'Desh ka smartphone' will get a new Reliance Jio plan at Rs 199. Jio's recharge offers free unlimited calling, 1GB data per day and unlimited SMS.
Xiaomi's Redmi 5A smartphone will get a new Reliance Jio plan at Rs 199, which will provide free unlimited calling, 1GB data per day and unlimited SMS for users. Redmi 5A is Xiaomi's new smartphone in the market and the company is touting this as 'Desh ka smartphone' with a price tag of Rs 4,999 for the 2GB RAM and 16GB version. However, Xiaomi says this Rs 4,999 price tag is only for the first five million units, after which the Redmi 5A will start at Rs 5,999.
As far as Jio and Xiaomi's offer is concerned, the telecom player has launched a new plan just for Redmi 5A users. The Rs 199 plan comes with unlimited free voice calls (local and STD), 1GB daily data and SMS. The plan's validity is 28 days and also includes free subscription for the Jio apps.
Jio also says it will give Redmi 5A users Rs 1000 cashback after 12 months of continuous recharge with the Rs 199 per month plan. In effect, this would mean the price of the Redmi 5A bundled with the Jio SIM and recharge comes to Rs 3,999. However, there is a catch as customers will get this so-called cashback only in the form of vouchers worth Rs 1000.
Reliance Jio will give customers 10 vouchers of Rs 100 denomination immediately at the end of 12 months. So it is only after a user has had the phone for a year and done twelve recharges worth Rs 199, that they will get Rs 1000 cashback. If one calculates the cost of recharges for the entire year that comes to Rs 2,388 alone.
According to the terms and conditions, the cashback vouchers will be credited to the customer's account and will be visible under My Vouchers in MyJio app. Users can redeem the vouchers when they do recharges of Rs 309 and above plans and against Rs 201 and above data add-ons via MyJio app. The vouchers have to be claimed before Nov 30, 2019. Jio also says this special Rs 199 plan will be available for the first 12 months only.
Redmi 5A will officially go on sale from December 7 on Flipkart and Mi.com and later be made available to other Xiaomi retailers including offline retailers, which have partnered with the company. Redmi 5A is an upgrade to the Redmi 4A in terms of the metallic finish design at the back and improved design for over-heating. Other specifications of the Redmi 4A and Redmi 5A are very similar.
The Xiaomi Redmi 5A comes with a 5-inch HD resolution display, Qualcomm Snapdragon 425 processor and 13MP rear and 5MP front camera. The battery is 3000 mAh on this phone and it has dedicated microSD slot on the phone along with dual-SIM slots. Redmi 5A also has a 3GB RAM and 32GB storage variant priced at Rs 6,999.
Share: